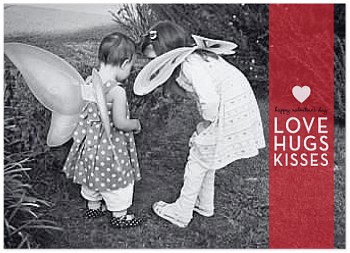 Love Hugs Kisses Valentine's Day 5x7 folded card
Unique party invitations and announcements by Shutterfly.

I can't believe I have my Valentine's Day cards finished and it isn't even February yet! This is a first! I am making them this year on Shutterfly- so easy to do...and no clean up required! Haha.